3 American BNPL companies transforming the lending landscape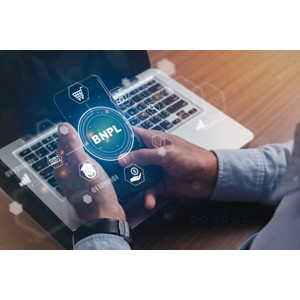 3 American BNPL companies transforming the lending landscape
By Edlyn Cardoza
Today
Affirm
BNPL
Consumer Lender
Credit cards have been around for a long time now. In the digital age, retailers have partnered with Buy Now, Pay Later (BNPL) companies, making it easier for people to make purchases on their websites.
BNPL is a FinTech solution that allows consumers to purchase any item they want now without making an instant payment. It differs from the regular credit card. The difference between a credit card and a BNPL option is that many BNPL providers don't charge any interest, as there is a fixed repayment schedule.
In the wake of the pandemic, BNPL has gained popularity, which has paved the way for the emergence of BNPL providers all over the world.
Below are 3 BNPL providers transforming the lending landscape in the Americas:
At Affirm, they use today's technology to bring significant disruptive innovation to the financial industry. Whether you're buying a new mattress, shopping for an outfit that wows, or planning the trip of a lifetime, you want to feel good about the things you buy. Affirm focuses on improving consumers' lives by delivering simple, honest, and transparent financial products.
Creditas' mission is well-defined: to enable what fulfils people by unleashing the potential of their assets. Currently, Creditas works with home equity, auto equity, private payroll-deducted personal loans, and vehicle financing. They are constantly researching innovative ways to help people reach new heights.
Kueski is the largest online consumer lender in Mexico that provides financial services for ineligible users for traditional bank loans. Thanks to its technology and data analysis criteria, the company has positioned itself as a market leader. Tuesday Capital, Victory Park Capital, Sobrato Family, Angel Ventures Mexico, Rise Capital, Core Ventures Group, Ariel Poler, Pedro Aspe, Bismarck Lepe, Variv Capital, David Begler, Endeavor Catalyst, and Auria Capital are among the companies betting on this project.
ALSO READ: Global Lending Vendors & Landscape Report Q1 2022
Previous Article
Nets, part of the Nexi Group, announced the acquisition of orderbird
Read More