Carvana bringing as-soon-as-next-day car delivery to Reno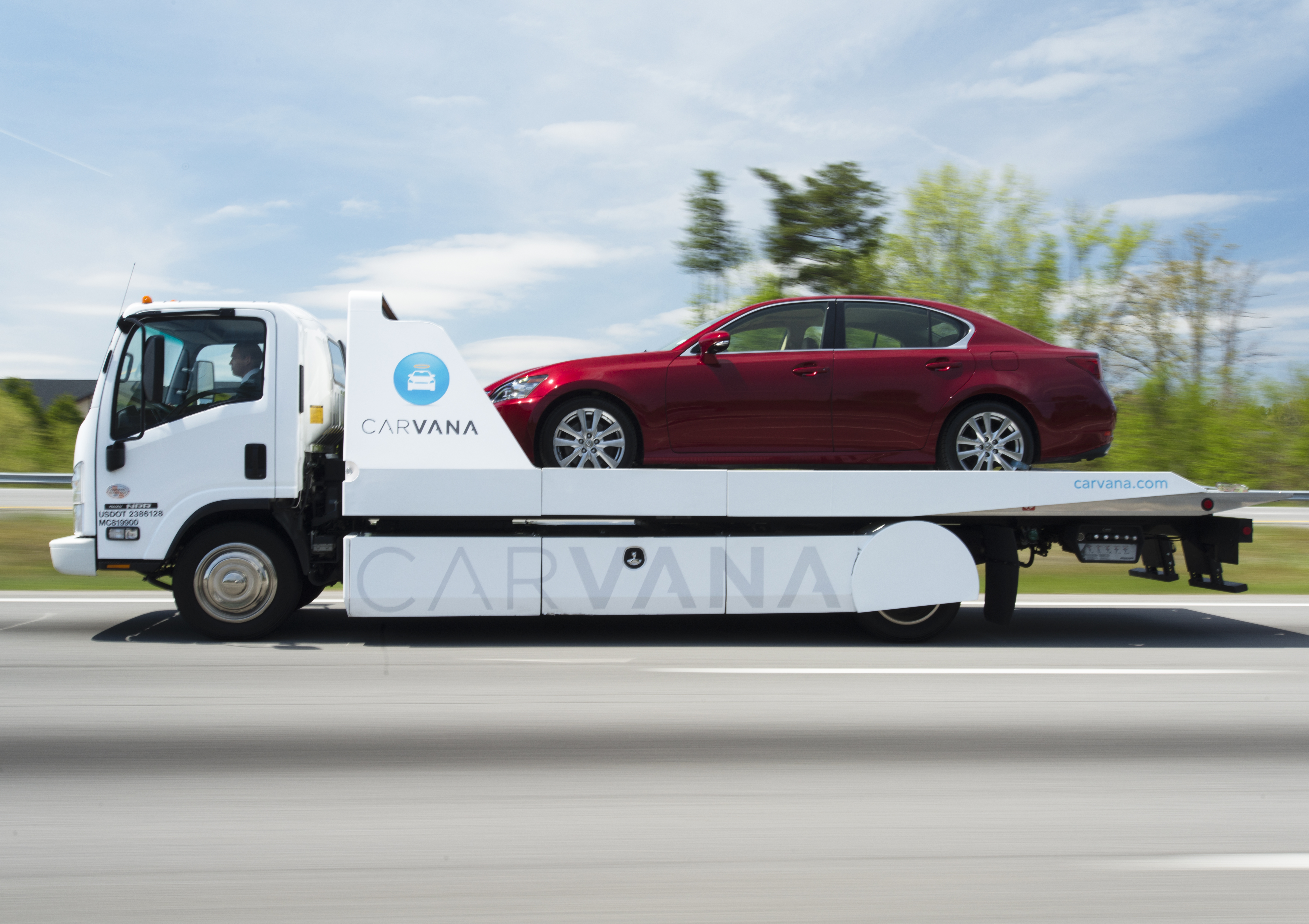 Wednesday, September 8, 2021


Carvana, an online platform for buying and selling used cars, has a new hub offering as-soon-as-next-day touchless home delivery to Reno area residents.
Customers may use their online tools to shop used cars, secure auto financing, make a purchase, and schedule car delivery. Residents are also welcome to sell their used vehicles to Carvana, no purchase necessary, with as-soon-as-next-day payment and pickup.
"We've been rapidly expanding across the country," said Veronica Cardenas, Carvana senior specialist in public relations. "When you go onto the website, you're looking at an inventory of 45,000 cars."
Their expansion into Reno marks the 302nd U.S. city to have access to as-soon-as-next-day vehicle delivery opportunities through Carvana. It comes just six months after the company unveiled an 11-story car "vending machine" in Las Vegas, allowing Southern Nevada residents to order online and pick up their vehicle at the glass tower, resembling a slot machine.
"We look forward to giving residents of the Biggest Little City the ability to skip the dealership experience and take back their weekends," said Ernie Garcia, Carvana founder and CEO, in a press release. "We're confident the community will embrace the ease and transparency we offer, being able to shop thousands of vehicles at great prices with as-soon-as-next-day delivery."
Cardenas said that she's also glad to offer online used car shopping and as-soon-as-next-day delivery as a convenience to residents, especially in light of the vehicle chip shortage and COVID-19 safety precautions.
All Carvana's vehicles come with a seven-day return policy, and every vehicle they sell passes a 150-point inspection. Prospective buyers may take a 360-degree virtual tour of every vehicle, inside and out, before they buy.
For information, go to www.carvana.com.