Credit Union's second quarter profit on par with first quarter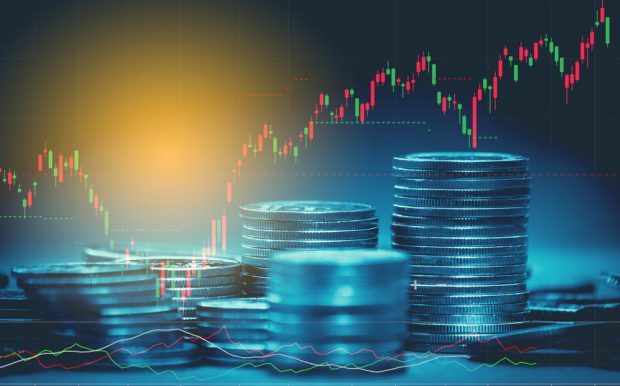 Credit union profits were flat in the second quarter despite record loan production and higher net interest margins, Callahan & Associates reported on Wednesday.
During the Washington, DC Quarterly Conference, Credit Union Company Trend watch webinarit showed credit unions' net income was 0.86% annualized of their average assets in the second quarter, down from 1.16% a year earlier and 0.87% in the first quarter.
The decline from a year ago was related to low loan loss provisions at the start of 2021, as credit unions recovered overly pessimistic provisions made in 2020 at the start of the COVID-19 pandemic. First and second quarter results were also reduced by heavy write-downs of investment assets to reflect market declines.
But the underlying trends were positive.
Net interest margins were 2.66%, compared to 2.53% a year ago and 2.57% in the first quarter.
Credit unions issued a record $412.7 billion in loans in the three months ending June 30, up 6.2% from $388.7 billion in the second quarter of 2021 and to $192.3 billion in the first quarter.
Real estate originations totaled $174.3 billion, down 1.5% from $177 billion a year earlier. However, non-real estate originations, which include autos and other consumer loans, rose 12.6% to $238.4 billion.
Indirect lending contributed to a surge in auto loans. Credit unions' total indirect loan balance as of June 30 was 24.4% higher than a year earlier, its highest annual growth rate in at least five years.
Credit unions sold approximately $17.8 billion of first mortgages in the secondary market, or 14.4% of mortgages. It was on par with first-quarter sales of $17.6 billion, but down from around $30 billion in the second quarter of 2021. Sales peaked in the fourth quarter of 2020 at 37.2% of mortgages, but have since declined as rising interest rates reduced sales volume and profitability.
Credit unions also purchased less loan equity as their organic loan growth accelerated. Credit unions bought $8.5 billion in loan equity in the second quarter, up from $9.4 billion in the first quarter, but up from $6.4 billion in the second quarter of 2021 .
At the height of the COVID-19 pandemic, savings were growing at double-digit annual rates, while loans grew much more slowly. This year, the opposite trend has been confirmed. The 12-month gain in loan balances was 16.2% through June 30, while savings increased by 8.2%.
As a result, the loan-to-share ratio climbed to 74.7% as of June 30, from 70.1% a year earlier and 70.6% as of March 31.
More than 5.5 million people joined a credit union in the past year. Membership increased by 4.3% to 134.1 million.
Credit unions employed about 347,600 full-time and part-time employees as of June 30, up 4.8% from a year earlier.
The average credit union member had a total of $23,379 in loans and savings with their credit union, a "relationship" value that is 6.3% higher than the previous year. Average loans per member were $9,386, up 9.5% from $8,575 a year earlier, while average shares per member rose 4.4% to $13,993.