Hurts Donut hires new franchise manager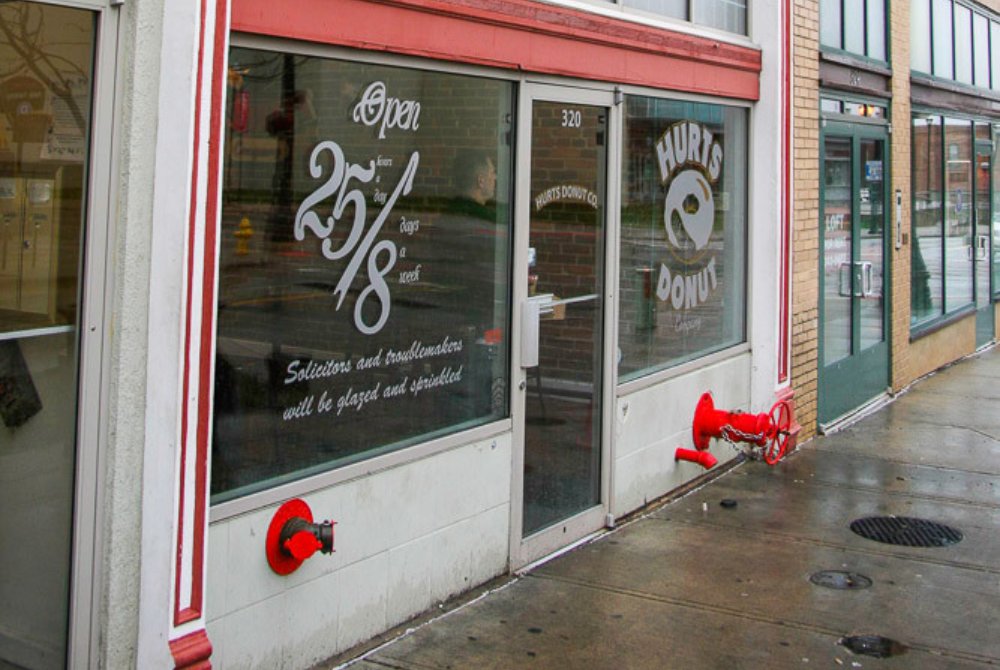 Hurts Donut Co. has announced the hiring of a franchise development veteran.
Danny Hewitt, who has more than 30 years of experience, joined the Springfield-based donut chain this month as director of franchise development, according to a press release. His past efforts include franchising and marketing positions with Liberty Tax Service, Wyndham Destinations and American Title Loans. He is credited with the idea behind the Statue of Liberty costumes worn by Liberty Tax employees to attract customers to stores.
"What excites me the most about joining Hurts Donut Co. is that their growth has been completely organic. With a little structure and strategic marketing, this brand has great potential to become a leading player in the industry, "Hewitt said in the release." The founders have come a long way; I think we're all excited to see what happens when we add some gasoline to our fire.
The role of director of franchise development was previously held by Ray Nagel, who now works for the oil company BP, according to his LinkedIn profile. Nagel started in this role in September 2018, as the company looked to open 34 stores by the end of 2019, according to past Springfield Business Journal reports.
Hewitt arrives on board as the coronavirus pandemic has slowed operations at Hurts Donut, founder and CEO Tim Clegg said. He said sales were down about 10% this year, following a 10% increase in revenue last year to around $ 22.1 million.
"While lower sales are never part of the plan, we feel fortunate to have maintained a high level of success through COVID-19 challenges," he said via email.
There have been no new store openings so far this year, but Clegg said the company plans to end 2020 with 25 stores, up from 21 currently. A reopening of a store in Middleton, Wisconsin, and a new store opening in Omaha, Nebraska, are slated for this month, and in 2021, a second restaurant in Tulsa, Oklahoma and a location in Austin, Texas, are in progress. preparation.
Founded in 2013, Hurts Donut's two Springfield stores are the only stores owned by the company.