LA500 Q&A: Henrik Fisker is ready to drive again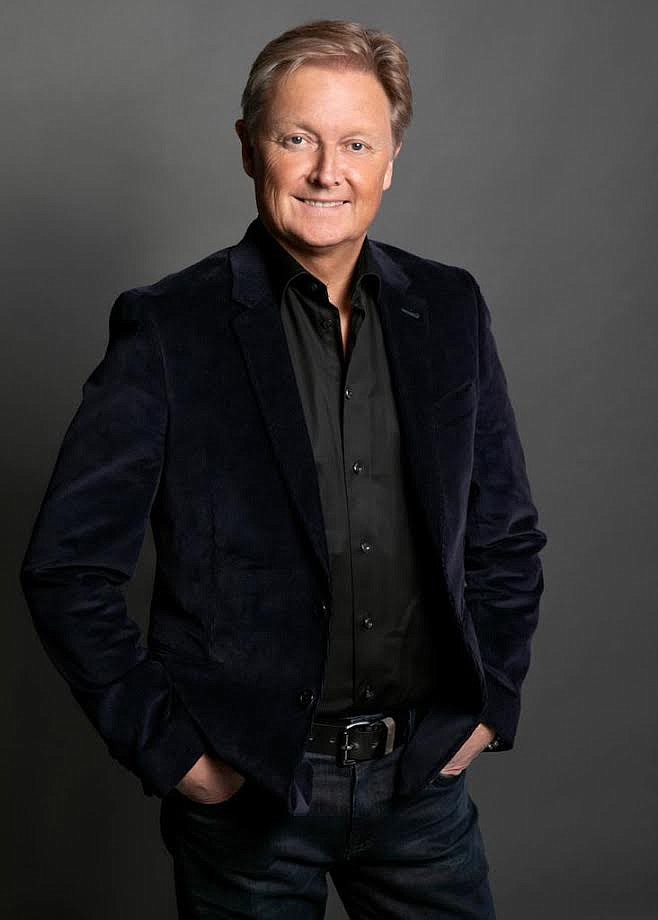 In an interview with the Business Journal, Fisker spoke of learning from failures, making unique manufacturing deals and shaking up the auto industry.
You have been a successful designer for major car manufacturers. What prompted you to give up and go into business?
I felt like I had reached the limit of my corporate career. It was kind of a dream at first to be at BMW and design the BMW Z8 and then go to Aston Martin and design a few cars there as well. I just wanted to do something more, something different, and I was also really starting to get into the whole aspect of sustainability.
What was it like to make this transition?
It was actually a lot harder than I thought. Suddenly I found myself alone with a business partner. There have been a lot of lessons learned in the first two years. And then finally, we decided to launch Fisker Automotive and make the Fisker Karma, the world's first super sustainable luxury vehicle, with all materials salvaged. I just felt like I really wanted to go out and do something bigger, something where I had more decision-making power. Before, when you're just part of a business, you didn't necessarily have the ability to make the business decisions, and I really wanted to be involved in the business decisions as well.
Was it hard to watch Fisker Automotive go bankrupt?
Of course, it was hard. When your name is on the building, you are blamed for everything, whether it's your fault or not. We had so many investors in the company that I couldn't really control it in the end, and I didn't own much of the company. It was really, really hard to see. I had to leave the company due to a disagreement with investors who also ran the board. I was fortunate to be able to get the brand name back through many complicated transactions, which is why we were able to start Fisker Inc. later.
But you also managed to build an audience with that first effort, right?
We have a very good follow-up from the owners of Fisker Karma, which has helped us. We didn't have to start a brand from scratch, which is obviously difficult. But having that kind of failure experience, to a certain extent, is something that you learn a lot from. I think you can learn a lot more from failure than from success. And when you got something against you, which I did, I sat down, and I went through it step by step, trying to take as many lessons as I could.
What kind of challenges have you encountered with Fisker Automotive?
Some things were obviously out of my control in the sense that we were so early in the days when you just didn't have much of a choice (among suppliers) for lithium ion batteries. The battery supplier went bankrupt, which wouldn't happen today because you now have the big conglomerates that make batteries, a lot of them, so you have more choices. Second, we have had disasters where 300 of our cars were lost in Hurricane Sandy. It was one disaster after another, where you almost felt like the whole world was against you.
What made you try again?
I'm the kind of guy who won't give up. A lot of people would say to me, even close friends, "Hey, why don't you give up, keep being a designer and entrepreneur and make a lot of money that way. I did this for a while. I went out and did a few projects – motorcycle, boat, a few special cars. But at the end of the day, I just felt like I had some very unique ideas, especially around what I ultimately believe could be a line of the world's most sustainable vehicles, as well as some unique design concepts that don't haven't really been done before. . We also have a business model in place that I think really fits into a kind of digital future.
What is the vision of the new brand?
We truly see ourselves as a digital automotive company. And that's something that even when we started a long time ago, as well as when Tesla started, it wasn't really something that I think was on nobody's mind because we didn't have still not all of the online shopping and all of the digital features that in the meantime have occurred. This business model is really around: "What does the consumer of the future look like? How do we interact with them, and then, of course, how can we create a unique and beautiful sustainable product? And with that in mind, we've come up with a business plan with some really smart people, and we've been able to get a lot of investors around him interested, and they really believe there's something unique about them.
How it works?
The misconception is that we outsource everything, but we don't. We develop a lot of IP internally around software development, even some of the crash structures that we're doing, so actual vehicle engineering, because we have a team of several hundred people. We subcontract the manufacturing, so it's the assembly. But we do a lot of development internally, and we're leading it all. And even if we develop a part with a supplier, we still own the intellectual property, which is kind of how most automakers do it. Auto manufacturers don't make everything themselves; they just don't tell consumers. We see ourselves using the kind of Apple / Foxconn model where Apple doesn't make its devices either.
What is working in your favor?
The auto industry is extremely difficult. I'm probably the only one next to Elon Musk who started an auto business and put the car on the road. Remember: all startups still haven't put a car on the road. They're making the first vehicle, and it's the first time they're doing it, and all of them have reported delays during Covid. At Fisker, we have not announced any delays due to Covid. We are still on track to begin manufacturing and deliver our vehicle in the fourth quarter of next year.
Why do you think it is?
I think the reason we haven't announced any delays is that we have a team – and I'm leading this team – where we all know the pitfalls, so we've already been through the hardships of being a start-up for the first time. , and we are not going through these pitfalls once again. I think a lot of savvy investors understand this and have trusted me and our team. And I think that's why we probably stand out from the crowd. And the fact is also that we have signed very large contracts. One of them was Magna, which is one of the world's largest automotive suppliers. They don't sign an agreement with just anyone.
You and your wife, Geeta Gupta-Fisker, own approximately half of the shares of Fisker Inc. and she serves as Chief Operating Officer and Chief Financial Officer. What does this dynamic look like?
Geeta likes to be a bit more in the background. Her skills are really in operations and finance, and I think she's a master at that. I would consider her the best automotive CFO in the world, quite frankly, probably because of her background in the financial industry where she ran a large, multi-billion dollar family office in England. And obviously, as I was in the auto industry, she has become very interested in the automobile over the years. She wasn't a part of Fisker Automotive at all, but she was instrumental in Fisker Inc., and obviously it's a very unique relationship. I don't care if people say, "Hey, your wife works in the company". I think it's humiliating. She's defending herself, she's a CFO, and I think you can also tell that her husband works in the company, right?
What are some of the things you hope to accomplish this year?
One of the big milestones this year is the presentation of the final production vehicle in November at the Los Angeles Auto Show. We're going to reveal a lot of cool stuff in (Ocean), especially the interior, and of course, we haven't announced all the details about who our battery supplier is either. We have a second project, which we will keep much more secret and confidential.
How much design do you do?
I mean, it's my passion. I am in the design studio and I work on the design every day.