Porsche 911 GT3 manual transmission now legal in California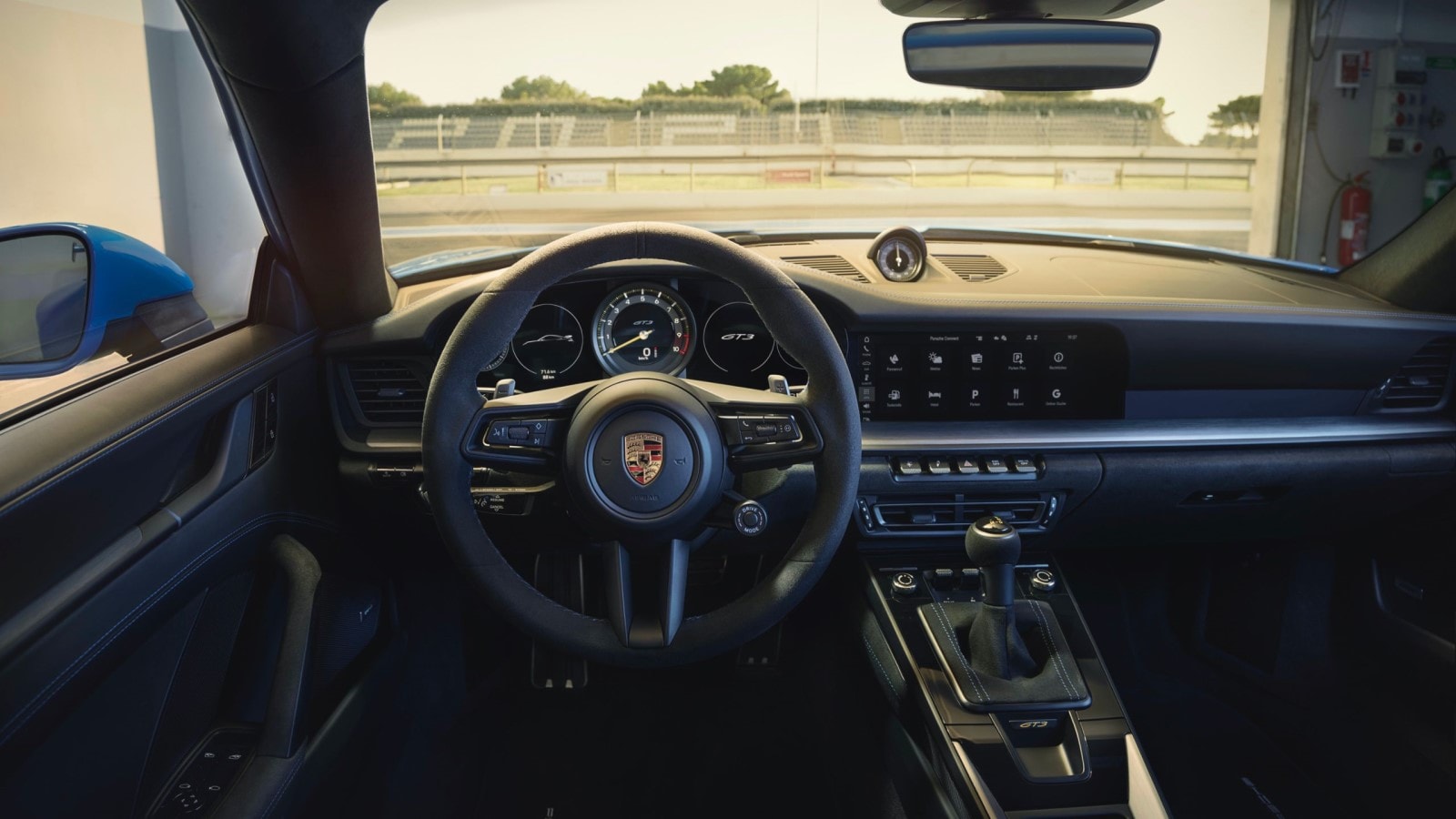 Californians with $ 162,450 to spare and a craving for 3-pedal speed, rejoice! The 2022 Porsche 911 GT3 and 911 GT3 Touring are now available with a manual transmission in your state, just a week after Porsche said they wouldn't.
To recap: The 911 GT3 and GT3 Touring are the fastest editions of Porsche's iconic 911 sports car. The former has a huge brash rear spoiler and giant air vents. The latter has a more sober look but the same price and performance figures. Think of them as Superman and Clark Kent. Both were introduced in all 50 states with a PDK dual-clutch automatic transmission. But they were only sold in 49 with a 6-speed manual transmission. The stick, Porsche said, did not comply with California noise regulations.
But this regulation was linked to an obsolete standard. SAE International, the trade organization behind many automotive industry testing standards, updated its noise testing standard in 2020. But the California Highway Patrol had not adopted the new test. And, while GT3 models could pass the new test, GT3s equipped with a manual failed the old one.
An email statement from Porsche does not explain what has changed. He only says that the company "thanks California DMV and California Highway (Patrol) for their responsiveness and helping them quickly identify an appropriate regulatory path." The 911 GT3 arrives in the United States in the fall and will join 16 other model variants in the Porsche lineup that can be specified with three pedals.
Lest buying a GT3 make your neighbors deaf, we draw your attention to the fact that old and new test procedures involve measuring the noise level while putting the engine in third gear. We hope you wouldn't do this to your neighbors, anyway.