Sun, Sun, Sons, Here It Comes: A Solar Future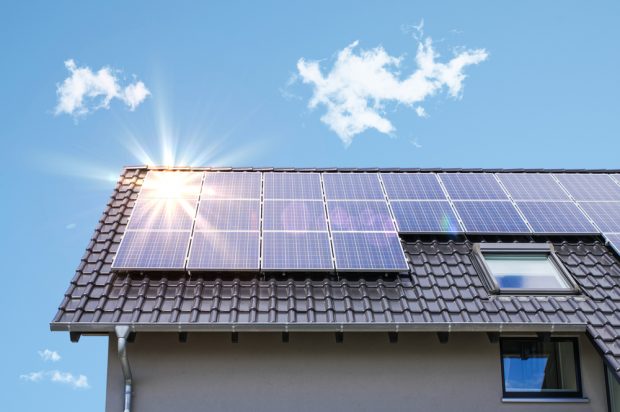 I'll say this: It's wonderful being an empty nester!
I love my boys, but I'm also incredibly thankful that they are grown up and out of the house. I haven't driven anyone to baseball practice in a long time. I haven't made giant meals to feed those giant mouths. I haven't waited up for them to come back from dates or prom. I love them dearly and I support everything they do as they figure out adulting. I also just really enjoy that they're out of the house.
The downside is that basically the only communication I get from them are texts such as, "could I maybe get some money?" Or, "is there anyway you could send some gas money?" Or, "could I get some dinner money?" Or, "I have ti go out with the guys for dinner just for tonight is there anyway i can get sone $." (EDITOR'S NOTE: These are real texts from my son. All spelling, grammar and punctuation were kept from the original texts. Did he ever tell me who "the guys" are? No.)
Here's the thing with this time in life – all of a sudden I have a bit more money that I'm now not spending on all those groceries and insane utility bills. Having said all of this, I now see it as a really great time-of-life-opportunity for credit unions to step in and help guide those empty nesters into the world of solar lending.
A couple of years ago, I decided to finally look into getting solar panels for the house. I basically one-stop-shopped it, with the purchase, financing, installation and certification with the city all being handled by one company. There were some delays due to a shortage of workers and a massive backup of city certifications. Once completed, I was able to get enough panels to produce 95-99% of the electricity needed to power the house. While I have a monthly payment to the financing company, the electricity bills each month have been around $5 maximum or a rebate of $12-$15.
For me, the real kicker is that maintenance is covered for 20 years and ownership of the panels are easily transferred if the house is sold.
After more than two years of an empty nester solar life, my overall takeaway from this experience has been, "Why doesn't everyone do this?" I understand not everyone is able to, especially depending on geography and affordability, but the affordability aspect could soon be a much easier hurdle to get over.
Last month, the U.S. Department of Energy and Solar Energy Technologies Office, along with the National Renewable Energy Laboratory (NREL) released a plan – a very ambitious plan – to increase solar production of electricity from 4% in 2020 to 40% by 2035 and 45% by 2050.
The plan, called the "Solar Futures Study," revolves around "aggressive cost reductions, supportive policies and large-scale electrification" of the country's power grid. Yes, this plan is focused on the transition to a carbon-free electrical grid due to the negative impacts we're seeing from climate change. However, from a credit union standpoint, I feel like there's a bigger takeaway in that this plan, along with several supporting scientific studies, show how the cost of solar panels has fallen and continues to fall substantially. The costs have fallen so much that it's now the cheapest source of energy in several parts of the U.S.
"The study illuminates the fact that solar, our cheapest and fastest-growing source of clean energy, could produce enough electricity to power all of the homes in the U.S. by 2035 and employ as many as 1.5 million people in the process," U.S. Secretary of Energy Jennifer M. Granholm said.
The NREL published a fascinating report that I believe credit union executives and lending officers would find equally fascinating. The report, "Affordable and Accessible Solar for All: Barriers, Solutions, and On-Site Adoption Potential" was released in September, and inside it are datasets after datasets showing the unequal distribution and access to solar products and adoption rates between whites and communities of color. In California, New York, New Jersey and Massachusetts, households (typically households of color) earning $45,000 or less annually represent 25% of the population, but only 13% of the solar installations.
When it comes to home ownerships by populations of color, one of the NREL studies found that "Black-majority census tracts had installed 61% less rooftop PV (photovoltaics) than no-majority tracts, and Hispanic-majority tracts had installed 45% less, while white-majority census tracts had installed 37% more; this report focuses on income as an indicator of unequal access to solar, partially as a result of data needs related to other demographic indicators."
Study after study referenced by the NREL showed that low- and moderate-income (LMI) households have less access to disposable income, which means high upfront costs of rooftop solar can be "a substantial barrier."
As many credit unions have partnered with third parties to provide financing and installation, the NREL's studies found that those partnerships don't necessarily work for LMI households.  "Third-party ownership models and community solar may provide low-income households with a smaller financial benefit than high-income households, as low- to moderate-income customers tend to consume less electricity to begin with, thus seeing smaller reductions in their bills from transitioning to a cheaper solar option."
The barriers to providing solar lending products to LMIs are many, but the NREL believes there are options for credit unions. One possibility is a mass solar loan program, which would allow those with low credit scores access to solar financing and "the loan loss reserve is a fixed renewable account that acts as a form of insurance to lenders by containing public funds held in reserve to cover potential losses that loan providers may incur if a customer defaults on a loan."
Other financing options are on-bill financing and direct initiatives that can benefit multifamily homes, regardless of home ownership or renter status. These practices are not dependent on credit scores.
Granted, there are several credit unions that have partnered with different solar companies. Those partnerships have created some amazing solar lending products for their members. Almost a decade ago, the multi-billion dollar Technology Credit Union in San Jose, Calif., first dipped its renewable energy toe into a partnership with Tesla to support electric auto financing. Since then, Tech CU has launched residential and commercial solar loans, and by the end of 2019, it had funded more than $1 billion in solar panel loans. Last year, the credit union announced it would invest $1 billion in financing for residential solar loans via a partnership with the sustainable energy company, SunPower.
Earlier this year, Tech CU extended its financing agreement that began in 2015 with another company, Sunlight Financial. The credit union committed to fund nearly $2.5 billion in residential solar and storage systems sold and installed by Sunlight partner contractors over the next three years. According to the credit union, that's enough to fund 75,000 solar systems.
There are a lot of options, some more complicated than others, for credit unions to serve this growing renewable energy market for all income levels.
This isn't some liberal, pie-in-the-sky idea. It's where our country and the world is heading. I'm excited to see what new renewable energy lending programs come from our credit unions to help members save money on their bills. Because that money saved can help pay for groceries when the kids come home for the holidays to eat … a lot.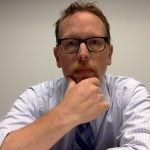 Michael Ogden is editor-in-chief for CU Times. He can be reached at [email protected]