Volkswagen Amarok 'Raptor' off the table as 2022 Ford Ranger Raptor stays 'in-house', Ford Performance exclusive – Car News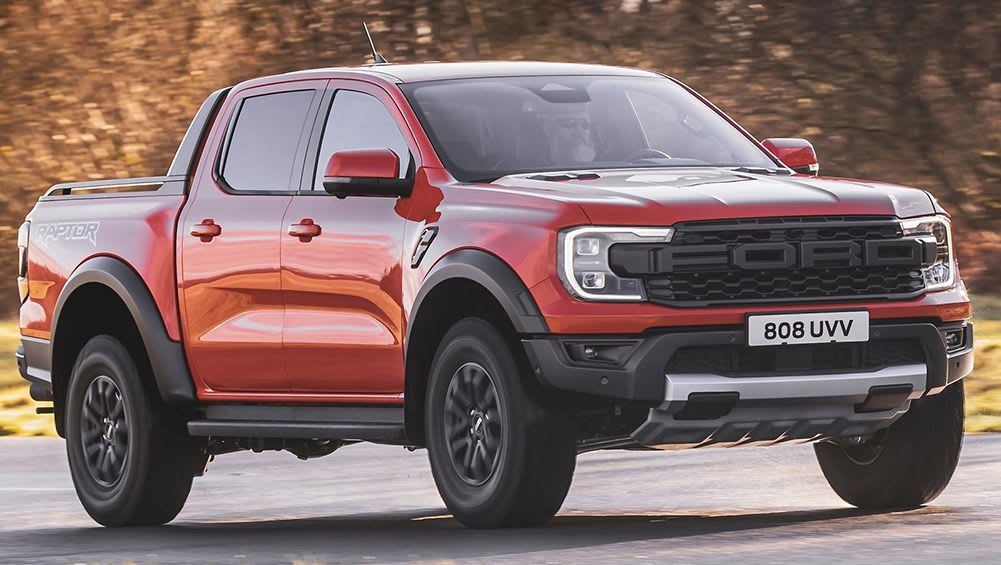 Volkswagen won't have access to the beefed-up bodywork, V6 gasoline powertrain and other tweaks that collectively turn the Ford T6.2 Ranger into the 2022 Raptor flagship for its upcoming next-gen Amarok due for release in Australia early next year.
Speaking to Australian media near Renmark in South Australia late last month, Ford Motor Company vehicle program manager for Icons and Ford Performance, Ali Jammoul, said it was not expected that the German brand offers an Amarok version of the new Raptor as we know it.
"We want to protect (Raptor)," he commented. "I'm glad that's Ford's decision."
Learn more about the Ford Ranger
The sentiment is echoed by other Ford and Ford Performance executives, it seems, with an engineer saying Volkswagen has approached the company on several occasions to develop an Amarok version of the Raptor.
It has also been revealed that the contract between Ford and Volkswagen focuses squarely on providing the regular T6.2 Ranger technologies and not the Ford Performance modifications.
As we reported earlier this year, Volkswagen can still pursue a high-performance Amarok via its connection with independent automotive engineering company Walkinshaw, in line with recent W-series models of the current Amarok.
This would give the German-branded truck a strong point of difference from the donor model.
While Volkswagen's deal with Ford appears to exclude the 292kW/583Nm 3.0-litre twin-turbo V6 petrol engine and other modifications to the Raptor, it does include Ford's 3.0-litre V6 turbodiesel (with power and torque of 184 kW and 600 Nm respectively in the Ranger's case, helping it achieve the maximum towing capacity of 3500 kg on some models), the 10-speed torque converter automatic transmission and the system permanent all-wheel drive, plus advanced safety and driver assistance systems – all of which are new to the P703 Ranger and its U704 Everest SUV sibling.
It should be noted that the outgoing Amarok, developed only by Volkswagen and sourced from Argentina or Germany depending on market and/or specification since 2010, included or adopted V6 diesel power (supplied by VW), 4 wheel permanent motors and a certain driving safety/assistance. systems during its run, while these were not available in the outgoing Ranger (P375) as sold in Australia.
Also keep in mind that the new Amarok may be a brotherly twin to the P703 Ranger under the skin, but it will have distinctive front styling and – we understand – a modified interior to reflect its Volkswagen brand.
We also understand that the VW will only be built at Ford's recently refurbished South African plant, while our Rangers will continue to arrive (largely) from Thailand for Australian consumption.
Finally, the – along with the aforementioned diesel V6 of undisclosed horsepower and torque – is expected to be the 2023 Amarok also likely to use Ford's 2.0-liter four-cylinder diesel engines. In the T6.2 Ranger, the BiTurbo twin-turbo pumps out 154 kW/500 Nm while the single-turbo base unit produces 125 kW/405 Nm.
We'll know a lot more about the T6.2-based Amarok closer to its global unveiling later this year, so please stick around.